December 2017 Music and Fiesta in the Akumal Garden
Mayan Garden Club Christmas Fiesta of Music and Feast in the Garden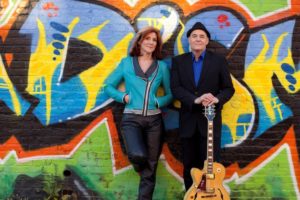 The December meeting of the Mayan Garden Club will be a covered dish dinner in Akumal on December 10th. 11am at Casa Gato.
Everyone will bring their favorite Christmas dish and beverage to share and our host will prepare the delicious turkey.
Our members Joan and Greg will entertain. We are lucky to have the experienced professional musicians with us for six months of the year.
Based in New York City, they have toured the US and Canada, as well as several other countries, and have individually been performing for many years. 
They play a variety of styles ranging from Standards to Modern Pop, including Country, Jazz, Rock and Blues. Changing leads and harmonies, they turn songs around and give them an unexpected twist. 
Joan's comedic timing and stage performance are always a treat as Greg holds down the musical chores.
They're ready for their first season on the Riveria Maya, and looking forward to making new friends and fans.