September 2016 – Tour of Sirenis Vivero
THE MAYAN GARDEN CLUB IS BACK
The new season of the Mayan Garden club started off with a great success, after a fun meet and eat at Bev'd place, we ventured to the two year old vivero in Sirenis.
The vivero is amazing in the work put into the landscape, marking the plants and trees, adding paths and other amenities. A children's garden is in progress as well as a memorial garden area.
Bev's special surprise was a monkey mother carrying her baby right in her yard. Thank you Bev!
                      
Memorial Garden In Vivero                                     Find the Monkey
FUTURE PLANS
October–Our plans for the fall include October 27th (Thursday) at 3pm meeting in Tulum where we will explore the customs the cemetery and customs of The Day of the Dead and visit Lea and Muriel in their home afterwards. They are alive.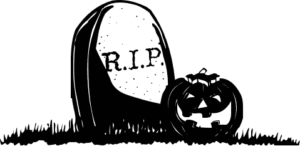 November – November 17th ( Thursday,) around 2pm, we will go to home of Marguerite and Lydia in Rancho Santa Teresita to explore the jungle plants and have an early Thanksgiving feast complete with turkey and all the trimmings and to celebrate our first two years as the Mayan Garden Club.
December-December 14th we will have a Christmas party hosted by Dan and Dave in Akumal. That is a Wednesday at 11am.
In January we will travel to Paa Mul with exciting plans being created by Laurel.
We invite you to join us. If you need more information, email Marguerite at [email protected].
Each year that you attend a meeting you will be put on the email list. Our club is open and information is always available in Akumal Now and at the above email and on our web site mayangarden.club
We hope to see you soon.