We are the original Mayan Garden Club serving the Yucatan peninsula.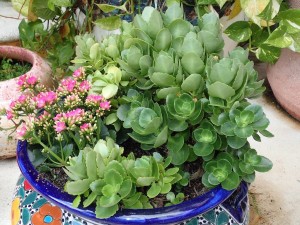 Our purpose is:
To create and promote interest in Tropical Gardening in the natural beauty of the Mexican Yucatan from the jungle to the beach.
To encourage Civic beautification
To assist and develop projects that conserve our natural plants and wildlife.
To gather with friends and socialize, study and share
To disseminate garden information to the world through our web site
To garden in an ecologically friendly way
Our membership is open to all. All are welcome to attend our meetings.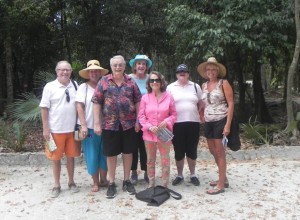 The Mayan Garden Club, a year later:
In January 2015, several friends got together and discussed their love of gardening. Living in an area with a widely varied flora, we wanted to meet and share ideas as well as have fun. So we announced a meeting to see who would be interested in forming a club and many people came. We determined our goals and became a club.
Next came the web site and we are grateful to Kai Kirk for designing it and to Bev Terrill for designing  our logo. We are a varied group of people who own property in the Yucatan. Some of us live here all year and some of us come for several months. All are welcome to come and share ideas. We have  members from all over and new people come every month.
This year, 2015, we have visited homes of members, taken trips to Botanic Garden in Puerto Morelos, shopped on the Coba Road for Talavera Pottery, Honey and Museum Relics.  The end of 2015 finds us going to Los Pinos Vivero for a tour of the acres of flower, plants and trees  they sell and celebrating our first annual holiday brunch.
In 2016, we will visit more gardens, tour a beautiful home and gardens in Xcaret, Tulum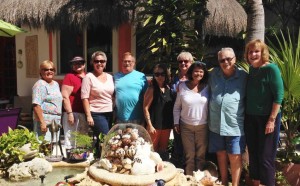 and other to be announced. Trips will include a pharmacy that uses native plants for healing and a program will include information on plant tinctures and healing properties of plants and trees outside your door.
Our web site continues to grow with help from members on gardening tips, plants and local places we like to shop. We will continue to furnish gardening tips each month to Akumal Now.
All are welcome to come to our events and join us. We are very informal and love to welcome new people. We look forward to our second exciting year.