Out Our Backdoor-Hummingbird
Where are My Hummingbirds?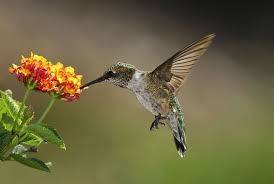 The hummingbird can easily be spotted in the most of our local reserves or in some of the clearings in the jungle and mangrove; but I cannot get it to come to my own personal yard.  The best plants/trees/shrubs to attract our Eleven species of hummingbirds:
Hibiscus- We see those beautiful red blooms crawling up old walls and wires. They are easy to grow as long as they have plenty of sun. You can also pot them and prune them often, it encourages new blooms. These hardy plants will in bring the hummingbirds.
Oleander – Drought resistant plant requiring one- two inches of water every couple of weeks. Can be pruned to taste. Remove the suckers that come around the bottom of the plant, they only drain the nutrition and moisture from the rest of it.
Jasmine – The Ruby throated variety loves these delicious big yellow flowers. There are over thirty Shrub/vine/plant, some scented, some not. Again, most of it is in the pruning.
Lantana – Blooms all year, starts off a yellowish color and then turn a pinkish purple. Great for planters.
Tamarind Tree – This is a very slow growing tree which starts off as delicate flowers. The hummingbirds´ love  these flowers and also enjoy the fruit of the mature tree. These trees need to be protected from the wind when they are young.
Any red trumpet plant. We have lot of varieties in our area. They work great for planters and come in vines.