May Plant Swap Successful In the Dark
MAYAN GARDEN CLUB May  2017 meeting- A great success despite Blackout in the Yucatan.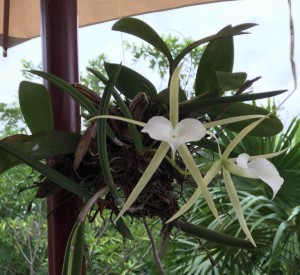 The Mayan Garden Club May meeting was big success and a real treat at Oscar and Lalo's Restaurant. We had a tour of their medicinal plant gardens and swap of plants to which the restaurant contributed. Here is our schedule and a sample of our meetings.
We enjoyed margaritas, mojitos, ceviche and other fresh foods then we had our First Annual Plant Swap.
Everyone traded Plants: We had plants, herbs, trees and exotic hard to find plants and flowers. Everyone went home with all the plants they wanted.
The restaurant gave us Coconut trees, Chaya plants, Papaya trees, maguey and Aloe Vera plants.
Then we had a tour of the restaurant gardens and learned the medicinal benefits of the following plants.
 
Purple Maguey
Chechen
Chaka
Coconut tree
Messy Plant Despinada
Chit
Chaya
Nopal, Banana, Papaya, Lemon, Pineapple.
Thank you to Virginia Gonzalez and to  MGC member, Colleen, for planning this meeting
[email protected]
[email protected]
If you are interested in joining us email [email protected]